Martin Van Buren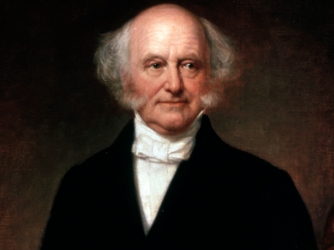 Eighth President
Van Buren served one term(four years) as president
Martin Van Buren was born in Kinderhook, New York.
As an adult he was part of an all men's club called the, "Old Kinderhooks."
If you were part of the club, you were cool, they said,"that guy is OK."
The above information is all true, I was quoting Silver Lining's Playbook.
Van Buren was also one of Andrew Jackson's advisors.
Another president profile
Info on other presidents